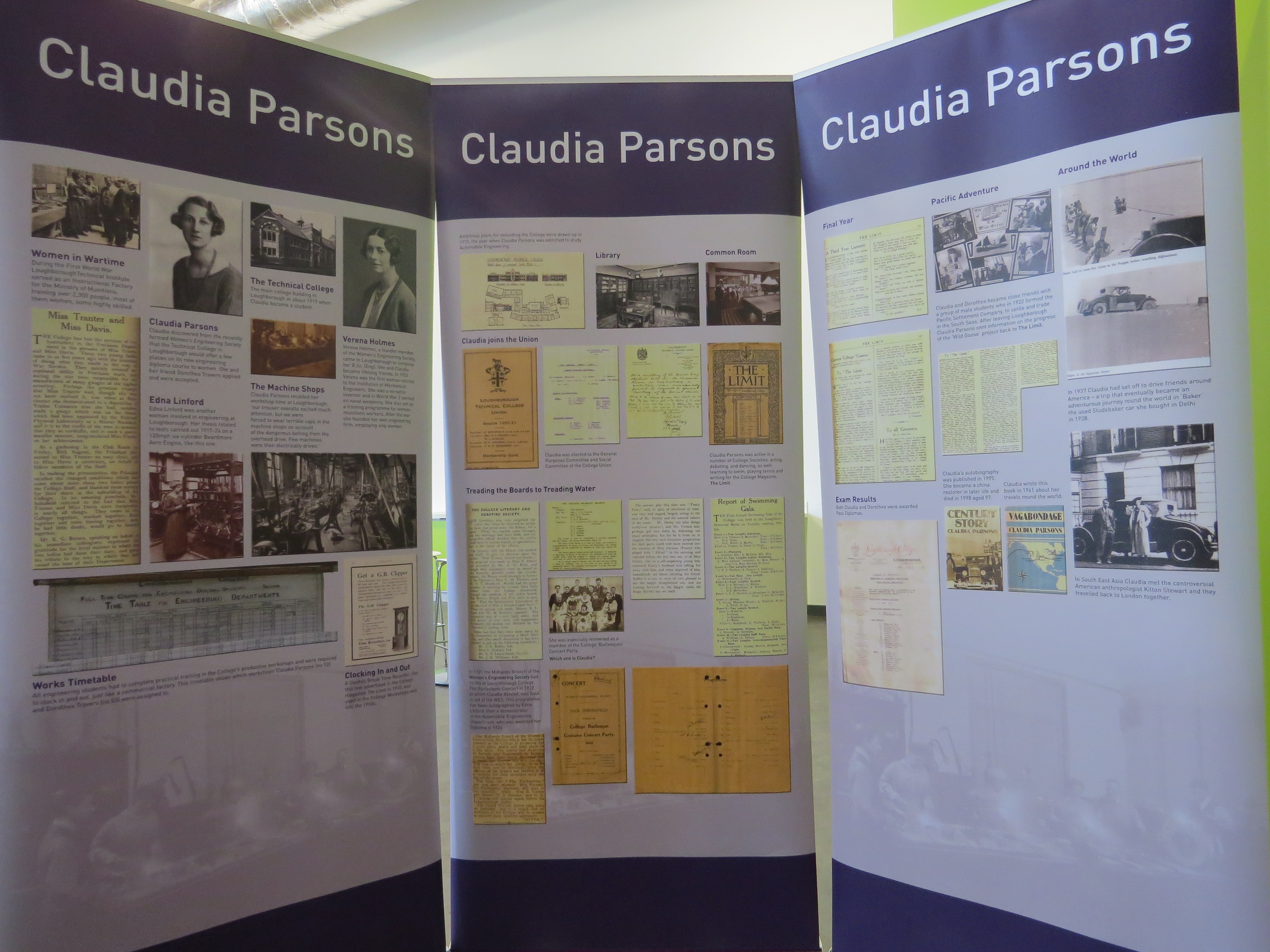 The Annual Claudia Parsons Memorial Lecture, given on Monday 13th March by Dr Emily Grossman commemorates one of first women in the country to graduate in engineering, and was accompanied by a display created by University Archivist Jenny Clark.
Claudia Parsons studied Automobile Engineering at Loughborough College, the predecessor of the University, from 1919-22.  From documents held in the University Archives we know exactly which Workshops she was assigned to for practical engineering training and how she fared in her exams. Claudia was also an active member of the first College Union and took an enthusiastic part in College life, acting, dancing, and learning to swim, as she recounts in her autobiography Century Story.
In the 1930s  a trip she began by chauffering friends around America turned  into a motor  journey round the world and many adventures. Claudia thus became the first woman to circumnavigate the world by car and later published a book Vagabondage about it. During the Second World War Claudia Parsons worked in a munitions factory and later at the Ministry of Labour.
Previous Claudia Parsons Lectures have been given by Maggie Aderin Pocock, Kate Bellingham and Helen Czerski. A selection of pictures of the display can be found on the Library's Facebook page below:
https://www.facebook.com/pg/loughboroughuniversitylibrary/photos/?tab=album&album_id=1152039124906743