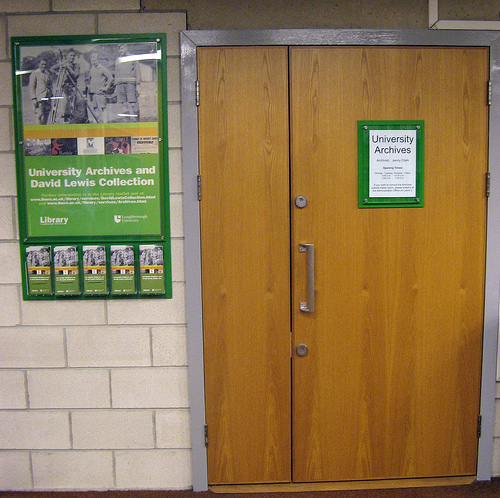 There's a poetry showcase at the Martin Hall Theatre on campus this Thursday evening (24th May) which has drawn some of its inspiration from the contents of our very own archive.
The Department of English & Drama's very own 'Landscape Poet in Residence', Mark Goodwin, will be leading a group of students who have collaborated on a series of poems based on the geography, history and aesthetics of the Loughborough Campus, helped by material held in the Library archives. For further details and ticket prices visit this site.
Continuing on an archive theme, our very own Archivist Jenny Clark has just written an article about one of British athletics' most influential coaches, Michael Webster, who went on to become one of the guiding lights of the development of Loughborough University's peerless sports department and facilities. To read the article, visit the Loughborough Sporting Club website here.