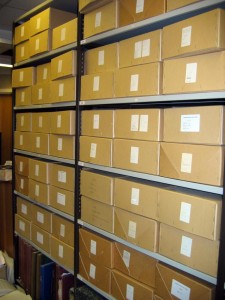 Our very own archivist Jenny Clark has delved deep into Loughborough's past and written a couple of new articles for the Loughborough History & Heritage Network.
The Empire Bazaar & Christmas Fete 1922 explores the longstanding link between 'town and gown' in Loughborough and tells the story of the part townspeople played in establishing 'the Grove' as a hall of residence.
Radio Times at Lougborough continues a record of the Loughborough University Wireless Society, the groundbreaking telecommunications group formed by the Electrical Engineering Department back in 1920.
The Loughborough History & Heritage Network is a collaborative project between the University and the local community, funded by the Higher Education Innovation Fund and hosted by the Department of Politics, History and International Relations (PHIR) in collaboration with Charnwood Museum. It aims to signpost historical events, local heritage organisations, and publications about Loughborough and Charnwood. To find out more, visit the site below.