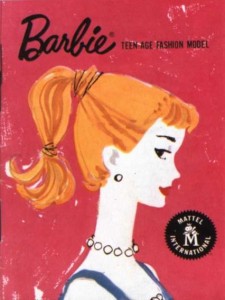 This month we're trialling a fascinating historical resource that may be of great interest to marketing students and those interested in the often weird & wonderful world of American advertising.
American Consumer Culture: Market Research and American Business, 1935-1965 provides a unique insight into the American consumer boom of the mid-20th century through access to the market research reports and supporting documents of Ernest Dichter; the era's foremost consumer analyst and market research pioneer.
The collection is a treasure trove of information on some of America's best known brands, containing thousands of reports commissioned by advertising agencies and global businesses in a booming era for consumerism, 'Madison Avenue' advertising and global brands on consumer goods ranging from tobacco and broadcasting to cars and hotels.
Immensely influential, Dichter's Freud-inspired studies put the consumer "on the couch" and emphasised the unconscious motives behind consumer behaviour. The Institute of Motivational Research employed trained social scientists and used established methodologies to conduct psychological research. Dichter's career reached its peak after Vance Packard's bestselling exposé The Hidden Persuaders (1957) presented Dichter as a mastermind manipulator who could exploit the emotions of consumers for the benefit of any advertising agency or big brand.
The work of Dichter and his Institute for Motivational Research provided the building blocks for many of the great campaigns of advertising's golden age – including Exxon's famous "put a tiger in your tank" campaign and the slogan "bet you can't just eat one" for Frito-Lays – as well as facilitating the successful introduction of Mattel's Barbie Doll (pictured above from their archive).
This collection will provide researchers of consumer culture, business, advertising, marketing and psychology with a wealth of documentation. The wide variety of industries featured will allow for diverse – and multilateral – approaches from a range of academic disciplines.
To begin searching please go to: www.consumerculture.amdigital.co.uk – access is via IP address and the trial runs to 1st February 2016.
Please note that PDF download options are not available during trials.
We welcome feedback – good or bad – on this trial, please contact Steve Corn with your comments.