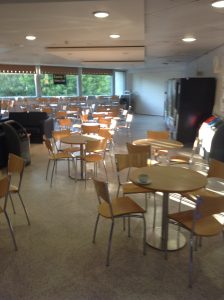 As the Library switches to an alternative opening hours schedule during the Easter vacation, so do the Library Café and Library Shop.
From Monday 3rd April through until Friday 28th April, the Library Café will be open from 9am – 4pm week days, but closed at weekends. Please be aware that this includes this weekend, 1st – 2nd April, even though the Library is open as usual. For the Bank Holiday Weekend, Saturday 29th April – Monday 1st May, the Café will be open from 10am – 5pm.
The Library Shop will be closed for the duration of the Easter vacation.