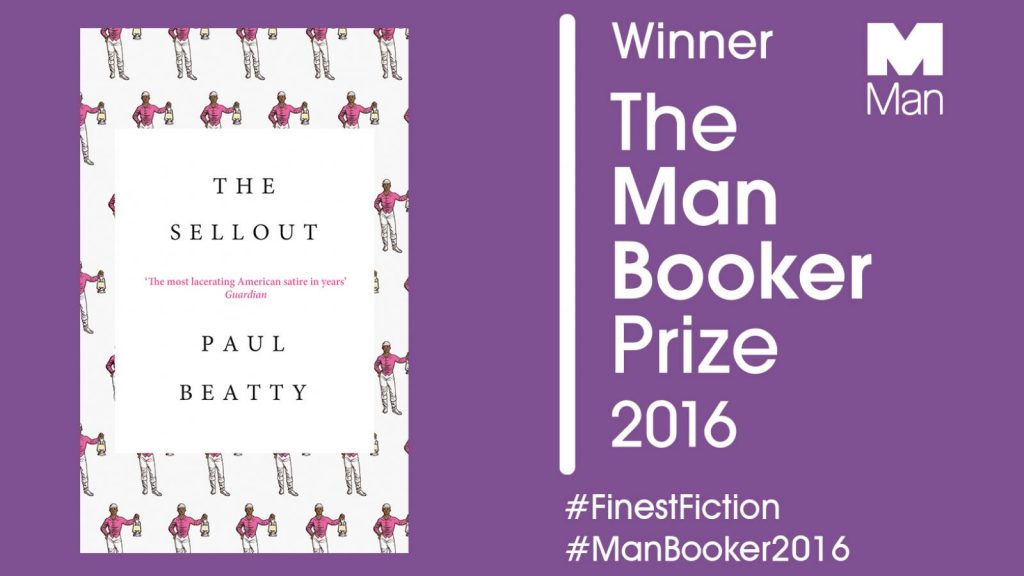 Congratulations to novelist Paul Beatty, who became the first American writer in 48 years of competition to win the prestigious Man Booker Prize for his novel The Sellout.
The Sellout has been described as a topical satire on race relations in contemporary America as seen through the eyes of an African-American man living in a run-down fictional American town in the process of being torn apart by increasingly rising racial tensions.
Paul Beatty is the first American author to win the £50,000 prize after US authors became eligible in 2014. The 2016 shortlist included two British, two US, one Canadian and one British-Canadian writer.
We will shortly be adding The Sellout to our stock, but in the mean time you can find and read previous Man Booker Prize winning and nominated novels upstairs among our Leisure Reading collection on Level 4.