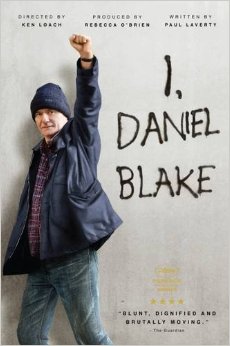 The Edward Herbert Building is hosting a free screening of the film, I, Daniel Blake, followed by a discussion led by CPWS researchers, next Wednesday (3rd May) at 6pm.
I, Daniel Blake is an important and powerful film about the nature of work and life on benefits in contemporary Britain. Directed by Ken Loach and starring Dave Johns as the title character, it won the prestigious Palme d'Or at the 2016 Cannes Festival.
The event is organised and sponsored by the Centre for Professional Work and Society (CPWS), in the School of Business and Economics at Loughborough University.
The screening is free, but booking is necessary. To attend, visit the link below:
https://www.eventbrite.com/e/i-daniel-blake-film-screening-and-discussion-tickets-32913947503