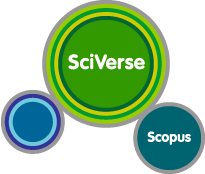 The growing demand for citation data has been recognised through the purchase a of a subscription to Scopus. Now available at www.scopus.com Scopus is the largest abstract and citation database of peer-reviewed literature and quality web sources with some 41 million records covering 18,000 titles.   Extensive work has been undertaken to design a user interface which makes it easy to use, to track and to analyse research. It will be a major benefit to students and particularly to researchers. As the website explains:
Using Scopus as a researcher you can:
Find out who is citing you, and how many citations an article or an author has received.
Analyze citations for a particular journal issue, volume or year.
Use this information to complete grant or other applications quickly and easily.
Use the refine results overview to quickly see the main journals, disciplines and authors that publish in your area of interest.
Uncover important and relevant articles that you may otherwise miss.
Check out the work and citations of other authors.
Click on the cited by and reference links to track research trends and make connections. You can do this within or across disciplines you are interested in.
The interface is pretty intuitive but there's a demo available.