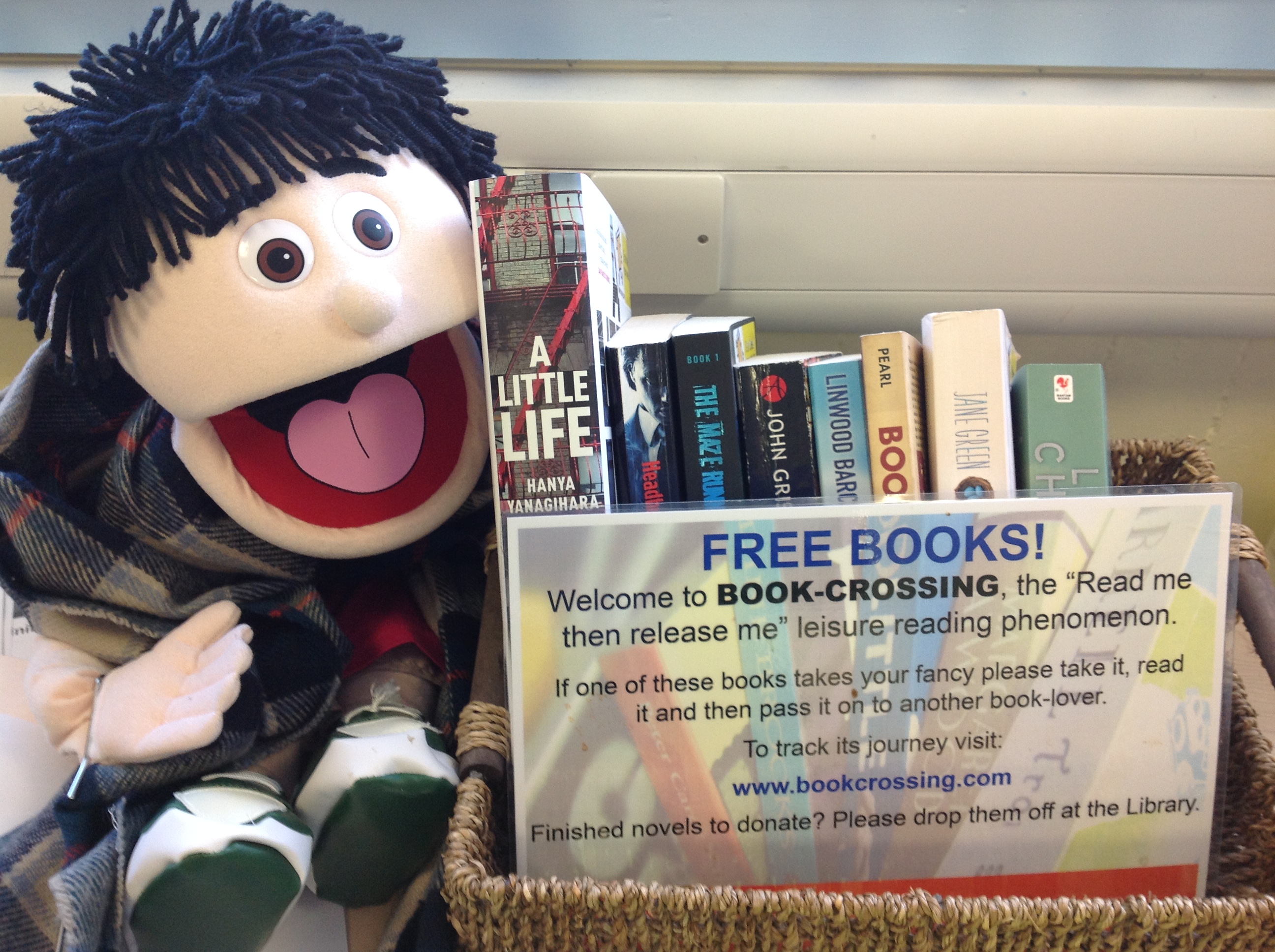 When you're packing up for the Summer Vacation in the next couple of weeks and discover you don't quite have room for those novels you've been reading in your down time, don't sling them – we've got room for them!
Have you come across the BookCrossing baskets of donated novels situated in various buildings across campus? The purpose of this initiative is to encourage everyone to take advantage of the recognised benefits and joys of reading for pleasure. We're always in need of more books to ensure the baskets are refreshed and restocked throughout the year – and that's where you can help us!
Please drop off at the Library any paperback novels you no longer need. The genre doesn't matter – the broader the range the better! All we ask is that the books are in good condition.