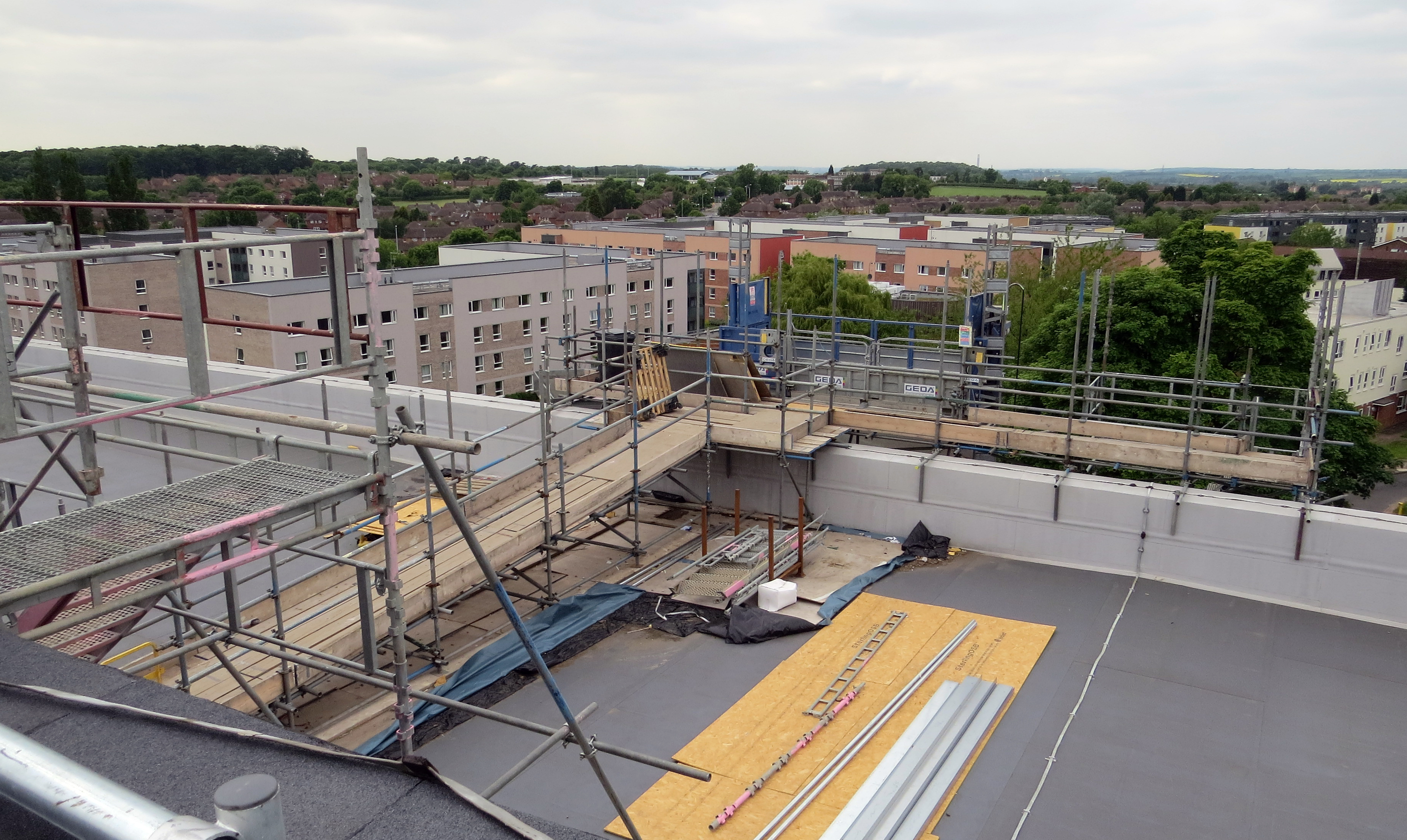 Since the Library closed its doors for the summer when term ended almost a fortnight ago work has continued apace on our reburbishment and our hard-working squad of builders have been making excellent progress.
And just to keep you all in the loop, we've recently uploaded a brand new set of images to our 'Transforming the Library' photostream on our Flickr account showing exactly how work has been progressing on Level 4. As you can imagine, we're all very excited by the prospect, and as nice as our temporary quarters in the FM Building are, we can't wait to go back!
You can find the pictures – including some spectacular roof-top views of the surrounding countryside, such as the photo above – on our Flickr photostream here. Don't forget you can add comments to these images on Flickr (or indeed to this blog) – we'd love to know what you think of them!