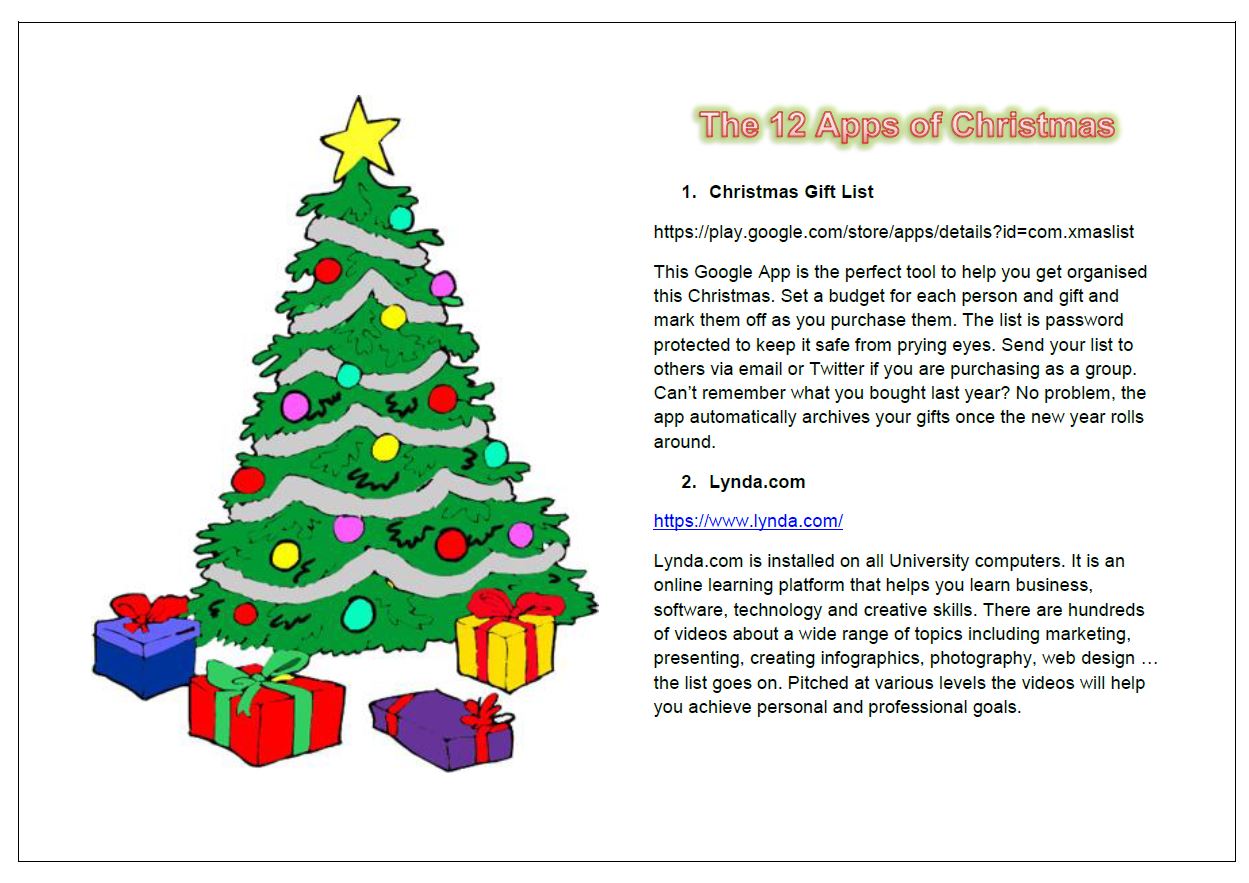 Over the last two weeks of term we've been running our very own Twelve Days of Christmas countdown in a 21st century style by highlighting some of the great free apps that you can download onto your phone or tablet.
Ranging from the academic to the irreverent, the helpful to the funny, we hope there's something to tickle your Christmas fancy. The complete rundown is on our Twitter and Instagram feeds (if you're not following us already, please do, we'd love to hear from you!) and can also be viewed complete in PDF form via this link: 12 Apps of Christmas.
From all of us to all of you going home for the vacation this weekend, we wish you safe journeys and hope you have a very Merry Christmas, and look forward to seeing you all in 2019. Cheers!