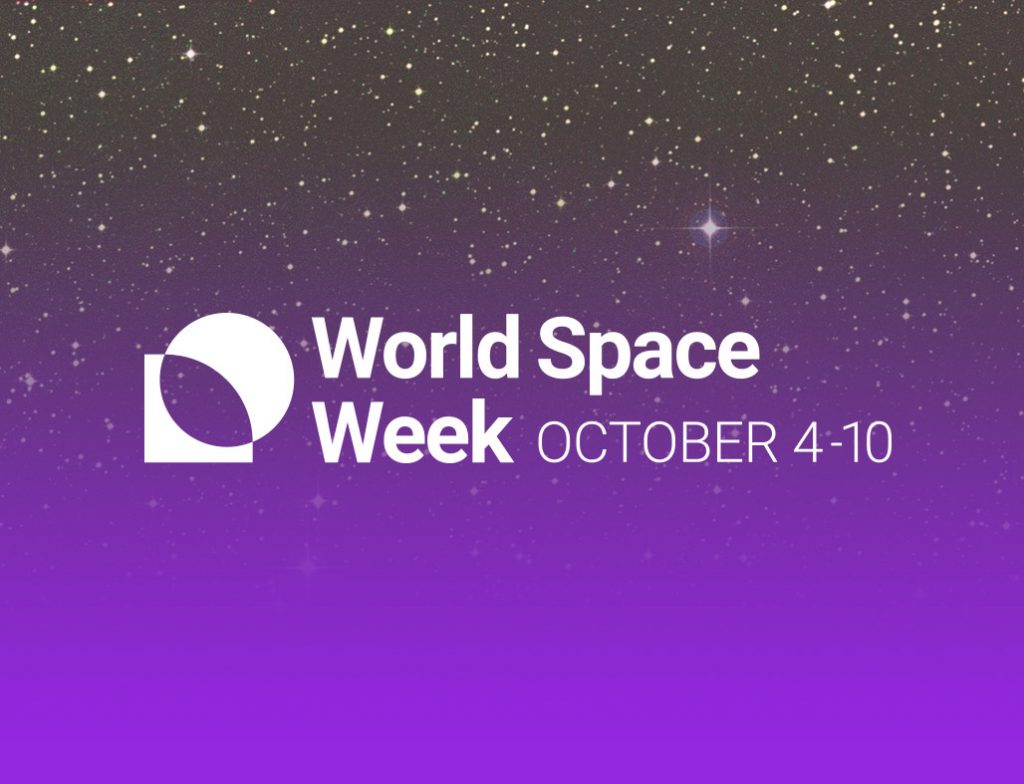 Boldly going where no one has gone before, it's World Space Week, the annual celebration of mankind's exploration of outer space.
Each year, the World Space Week Association (WSWA) selects a theme for the upcoming World Space Week (WSW) to provide a focus of the activities and events that take a place throughout the world, during 4th-10th October . The 2018 theme is Space Unites the World, which celebrates the role of space in bringing the world closer together.  The theme is inspired by UNISPACE+50, an historic gathering of world space leaders which will occur in 2018. UNISPACE+50 will promote cooperation between spacefaring and emerging space nations and help space exploration activities become open and inclusive on a global scale.
Launched specifically on 4th October by the UN General Assembly to mark the successful launch of Sputnik 1, the first man-made satellite, in 1957, and the signing of the 'Treaty on Principles Governing the Activities of States in the Exploration and Peaceful Uses of Outer Space, including the Moon and Other Celestial Bodies' on October 10th 1967, World Space Week has been held every year since 1999, and seeks primarily to educate people about the positives of space exploration and encourage better public understanding and support for space programmes.
We have many and various astronomical and astronautic resources in the Library, including access to the  National Geophysical Data Centre database, which provides the latest satellite geophysical data from the Sun to the Earth and Earth's sea floor and solid earth environment, including Earth observations from space, and the NASA Scientific & Technical Information database, which includes up-to-date information about NASA's space projects. We also hold a good selection of books about space & space exploration in general.
To find out more about World Space Week, visit their website here: