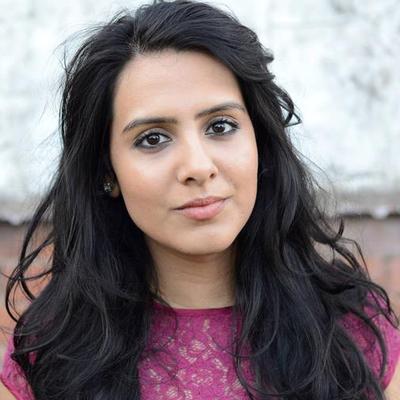 Next week the Martin Hall is hosting an evening of poetry readings, book signings and Q+A with two young poets with brilliant debut publications.

Shruti Chauhan (pictured) is a Loughborough English graduate of and has previously performed at the University as part of the Three the Hard Way national tour with Jean Binta Breeze and Lydia Towsey. She won the prize for Best Spoken Word Performer at the Saboteur Awards 2018, as well as the National Poetry Library's Instapoetry competition in the same year.

Her debut collection is from Burning Eye Books, which has a reputation for publishing work by the best spoken word poets.

Nellie Cole recently graduated from Birmingham University. After publishing work in a couple of anthologies, her debut publication is Bella: "a work which blends factual evidence with folklore, superstition, hearsay and the imagination, these poems explore the Worcestershire murder mystery 'Who Put Bella in the Wych Elm?'"

She read from the publication at 2018's Verve Poetry Festival, and is a workshop leader and writing mentor.
The event takes place next Tuesday, 19th March, from 6pm-7.30pm in the Stanley Evernden Studio in Martin Hall. Admission is free, but space is limited. To book a place email Kerry Featherstone.