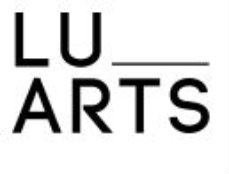 Join LU Arts this January for an afternoon of presentations, discussion and film screenings constructed around artist Nicoline van Harskamp's preoccupation with investigating the global use of English by non-native speakers around the world.
Having already made a series of video works focusing on the subject, the artist continued her research at Loughborough University where she was invited by Radar to make a new work in collaboration with its linguists. A new work, Apologies and Compliments, was made as part of the commission and will be screened alongside other videos from the series known as Englishes, an on-going a project that seeks to provoke questions about the features and possible declinations of a future global English.
Screenings will be accompanied by presentations from experts in the fields of linguistics and art. Nicoline van Harskamp will host a conversation between invited artists and academics who will act as first respondents to the issues represented in the works before audience members and guests are also invited to contribute to the session with their remarks and opinions.
The event will be taking place on Friday 27th January at the LU Arts Project Space on the 1st Floor of the Edward Barnsley Building from 1pm – 5pm. Tickets can be bought via the LU Arts website below:
http://www.arts.lboro.ac.uk/radar/events/event/englishes_-_a_conversation