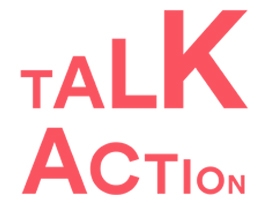 Radar, the Unversity's own arts programme, presents an evening of commissioned performances and films at the Martin Hall Theatre this Wednesday evening (27th March) which respond to research by the University's Discourse and Rhetoric Group, which uses conversational analysis to examine how we communicate within our everyday lives.
Harvey Sacks, the American sociologist who is regarded as being the founder of conversation analysis was interested in looking at sequences of conversation and 'tearing them apart in such a way as to find rules, techniques, procedures, methods, maxims that can be used to generate the orderly features we find in the conversations we examine'.  It is his interest in the technology of conversation that has led to an ongoing study of our social interactions within a range of everyday situations, a field for which Loughborough University has established an international reputation.
Cally Spooner, Gary Stevens and Imogen Stidworthy have been invited to respond to the work being undertaken by academics into discourse and rhetoric and develop new performances inspired by their investigations around speech and the verbal interplay between individuals.
The event begins at 7pm in the Martin Hall Theatre. Admission is free, but you will need to book a place online.