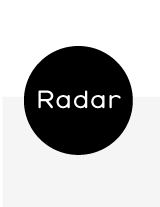 This August Radar, Loughborough University's own Arts program, is offering art lovers the chance to climb aboard a Slow Boat to the realm of Navinland… by way of the LUA Project Space!
Slow Boat in Loughborough will be piloted to the Loughborough University shore by renowned Thai artist Navin Rawanchaikul, who will be talking about his current project that finds him travelling across the East and West Midlands on a canal boat.
Commissioned by the Ikon Art Gallery as part of their innovative three-year Slow Boat project aimed at engaging young people with contemporary artists and the local heritage and history of the Inland Waterways, Navin has devised 'Navinland', a borderless community that celebrates personal identity, nationality and our understanding of place and home.
The event will be hosted in the LUA Project Space in the Edward Barnsley Building (next to the Cope Auditorium in the campus's East Park) on Tuesday 6th August between 5-6PM and will culminate with a light buffet. Admission is free, but as space is limited you will need to book your place. To do this, and for further details, visit the Radar site here.