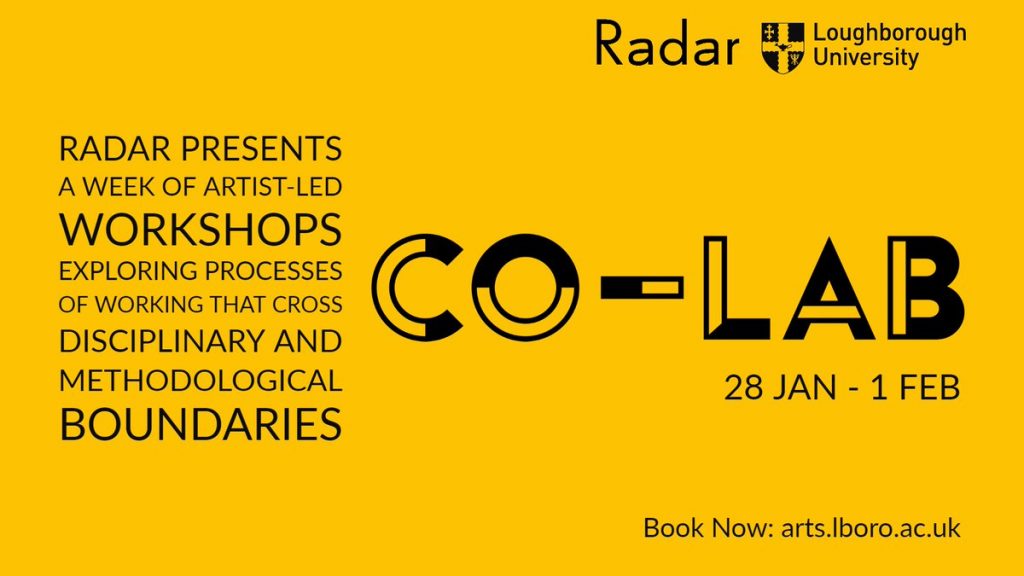 Radar, Loughborough University's in-house arts initiative, presents a week of artist-led workshops exploring process of working that cross disciplinary and methodological boundaries. 
Co-Lab is a week of workshops organised by Radar to explore a range of contemporary issues. They're led by leading artists who work across disciplines and are designed to provide insights into different ways of creatively approaching a range of topics: from architecture for the social good to poetry to ceramics to coding. You'll learn new skills, meet people from a range of backgrounds and be encouraged to think about problems differently.
Co-Lab is open to all Loughborough University students, regardless of their artistic skill or experience. Sessions are free. There's a £3 deposit per session, which is refunded after you attend. There'll be a trip at the end of the week which may require a larger deposit.
For a full list of the available workshops, visit http://www.arts.lboro.ac.uk/calendar/event/co-lab_2019/