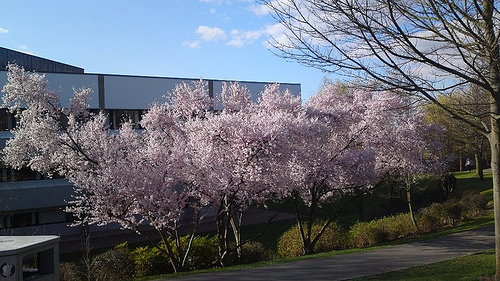 Today is May 1st, or 'May Day', traditionally the first day of summer (not that you'd know it to look at the weather!!). And what better time to remind you of a few musical and entertainment events coming to campus this month to help get you in a sunny, summer mood… or at least, help take your mind off your exams!
Bank Holiday Monday (May 7th) sees the return of Freefest, the Student Union's annual free pop festival, featuring a host of dazzling musical acts from across the country at the Student Union from noon until 6PM.
For those of a more classical bent, the University Choir will be holding its Summer Concert on Friday May 11th, featuring the premiere of a new sporting anthem, the winning entry in the University's Choral Composition Competition, as well as performing a selection of classical and modern works (starts at 7.30PM).
On Monday 14th May (7-10PM), Speech Bubble, the Student Union free-form spoken word spectacular, returns for the third and final time this year. Don't forget that as it's an open mike session, you can take part too!
Finally, on Wednesday May 16th Tasmin Little (violin) and Piers Lane (piano) will be performing in concert at the Cope Auditorium (7.30PM). Internationally renowned soloists, they will be teaming up to treat the audience to a selection of Brahms, Respighi and Strauss.
For full ticket details, follow the relevant links.
See you there!