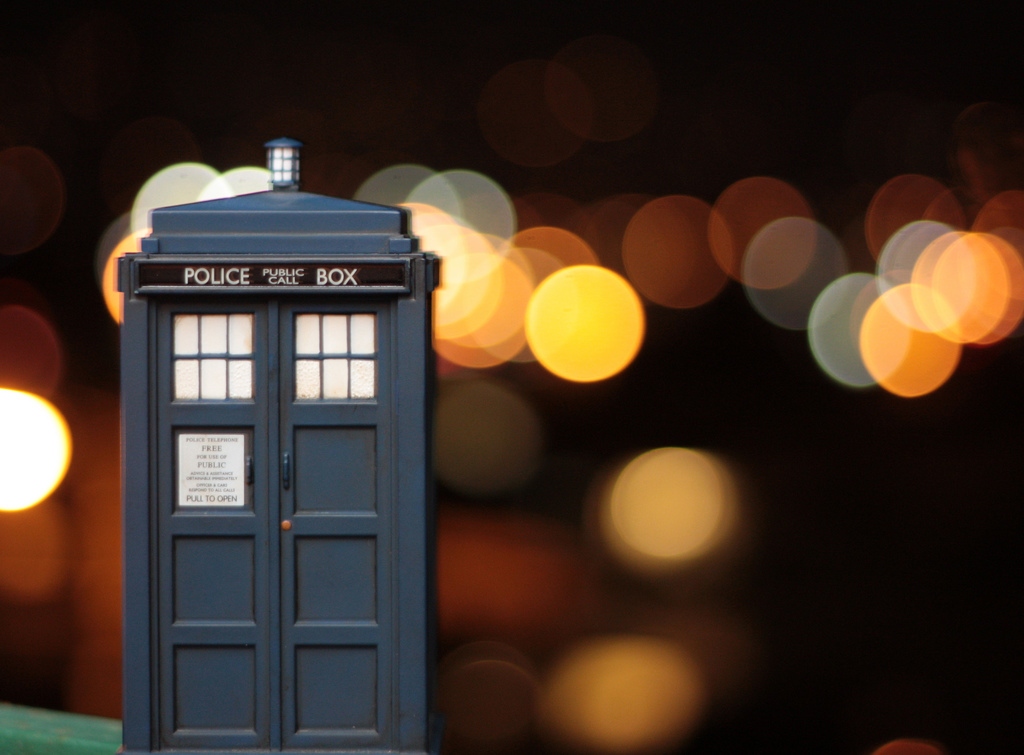 Doctor Who, the world's longest running and arguably most popular TV science fiction series, celebrates a remarkable 50th anniversary this weekend.
From humble black & white beginnings in a London junkyard (aka BBC Lime Grove Studios!) on Saturday November 23rd 1963, the good Doctor and his many heroic companions have travelled in the iconic battered blue Police Box TARDIS time-machine to battle alien invaders, diabolical masterminds, killer robots, man-eating plants, primeval demons and countless other sundry nasties of every description in adventures spanning 796 episodes across five decades.
Offscreen, the series survived industrial action (the Tom Baker serial Shada was scrapped due to striking technicians in 1979), the self-righteous moral crusade of clean-up-TV campaigner Mary Whitehouse, and mounting hostility from BBC executives such as Michael Grade and Jonathan Powell, who infamously cancelled the series in 1989 claiming falling audience figures – in no small way connected to the fact that the series was being screened opposite ITV's flagship soap opera Coronation Street at the time! And the series was further diminished after many of the signature 1960's episodes were junked from the BBC archives during a stock purge in the 1970's, though many have since been re-discovered in places as far away as Ethiopia and Nigeria.
After a misfiring attempt to resurrect the series on US TV in 1996, the series was eventually triumphantly revived by Welsh screenwriter Russell T. Davies in 2005 and has since become even more popular, inspiring successful TV spin-offs Torchwood and The Sarah Jane Adventures as well as a veritable galaxy of novels, audio adventures and computer games.
Eleven actors – William Hartnell (1963-66), Patrick Troughton (1966-69), Jon Pertwee (1970-74), Tom Baker (1974-81), Peter Davison (1981-84), Colin Baker (1984-86), Sylvester McCoy (1987-96), Paul McGann (1996), Christopher Eccleston (2005), David Tennant (2005-10) and Matt Smith (2010-13) – have starred in the role since 1963, and a mysterious twelfth incarnation, played by John Hurt, is due to be revealed in a 50th anniversary special episode on Saturday. Peter Capaldi was also recently unveiled as Matt Smith's replacement in a forthcoming Xmas special.
We've recently added three classic paperback adaptions of some of the Doctor's past adventures to our Leisure Reading collection on Level 4. We also have a selection of Third Doctor Jon Pertwee's adventures on DVD in our High Demand section on Level 3, as well as a variety of other works examining the series history and popularity. And if you really fancy a trip into the series past via our own time machine (aka Library Catalogue Plus!) why not try searching for the series among our electronic newspaper archives and find out how it was grabbing the headlines back in the day?
(P.S. – A bag of the Doctor's favorite confectionary, jelly babies, to the first person to correctly identify which story the quotation in this post's title came from and who said it!)
TARDIS image by Capt Tim, reproduced under CC License from Flickr.