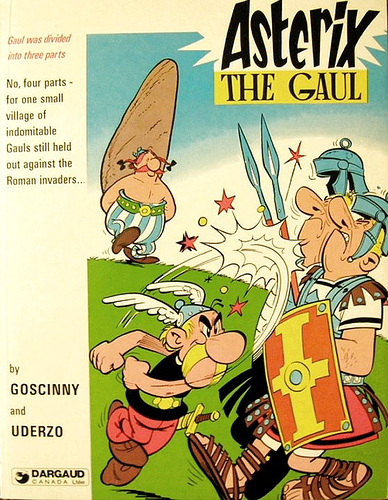 Asterix the Gaul, the phenomenonally popular French comic book character, returns to bookshelves for the first time in eight years today in a new adventure set in ancient Scotland.
Asterix and the Picts is the 35th instalment in a series that has sold more than 350 million books worldwide and been translated into 111 languages since the first book, Asterix the Gaul, appeared in 1961. It will be translated into numerous languages, including, appropriately, Scottish Gaelic.
Writer René Goscinny created the series in 1959 with his artist friend Albert Uderzo supplying the iconic artwork. Uderzo continued the series alone after Goscinny died in 1977, and the mantle has now been passed to a new writer-illustrator team, Jean-Yves Ferri and Didier Conrad.
We have three of the plucky little Gaul's adventures among our Leisure Reading collection on the new Level 4, along with a wide range of other popular graphic novels and comic book collections, including works from the popular Tintin, Bone and Alex Rider ranges. Why not pop up and relive your childhood?
Asterix the Gaul cover by Maia C, reproduced under CC License from Flickr.