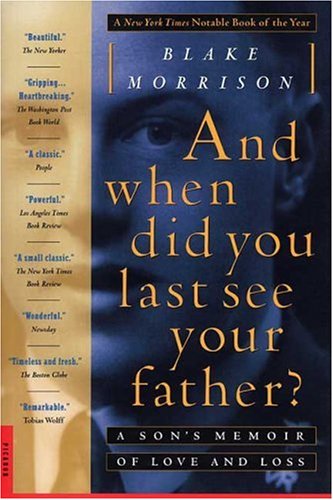 Award-winning poet, novelist and journalist Blake Morrison will be talking about his life and work during a two-hour event entitled Life Writing and the Life of a Writer in the Martin Hall Theatre this coming Thursday evening (24th October, 7.30-9.30PM).
His latest books are a collection of poems, A Discoverie of Witches, and a novel, The Last Weekend, which was recently serialised on ITV.  But his previous work includes play adaptations, libretti, essays, narrative non-fiction and the acclaimed memoir And When Did You Last See Your Father?, which in 2007 was successfully adapted into a movie starring Colin Firth, Jim Broadbent and Carey Mulligan.
During the evening Blake will be reading from his works and afterwards will be signing copies of his books.
Coincidentally, Radar, the University's Book Club, is presently reading And When Did You Last See Your Father?, and members of the Library's own Club 790 Book Club will also be attending. The Library has copies of several of Blake's work among our stock, including that particular work. So if you're not familiar with his writing but are tempted to attend, now's the perfect opportunity to catch up!
To book your tickets for the evening, visit the Loughborough Arts page here: