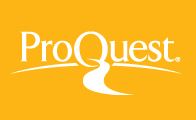 Like to read the news from across the pond? Well, further to our recommendation of the New York Times Archive, we're currently running a trial of the following US newspaper archives via the ProQuest platform until 13th May 2016.
Chicago Tribune
Los Angeles Times
New York Tribune / Herald Tribune
The Baltimore Sun
The Boston Globe
The Washington Post
For access and further details please visit:
https://trials.proquest.com/trials/trialSummary.action?view=subject&trialBean.token=9NLGQK0SGKQANTJ1XX8E
We welcome feedback – good or bad – on this trial, please contact Steve Corn mailto:s.c.corn@lboro.ac.uk with your comments.