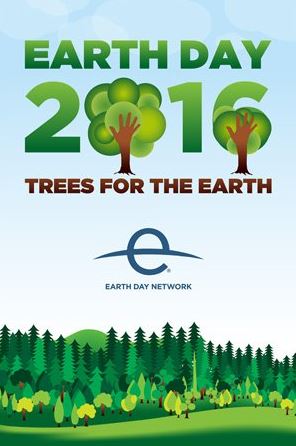 As today is International Earth Day, what better time to remind you of the University's very own Sustainability project and website.
The University is committed to acting in a socially responsible way that maximises its positive impact and minimises its negative impact on society and the communities in which it is based. This is reflected in the University's strategy Building Excellence which states that "we will embed sustainability and social responsibility into all of our processes, operations and developments" and also "will work closely with local partners to enhance the social, cultural and economic wellbeing of the communities and regions in which we reside".
Why not visit the Sustainability website to find out more?
Earth Day has been celebrated globally since 1970, with the aim of inspiring and motivating people to action over environmental issues. Every year the campaign tackles a new theme, and this year the theme is Trees For the Earth, a plan to plant 7.8 Billion trees by Earth Day 2020 – one tree for every person on the planet!
To find out more about the campaign – and how to participate – visit the Earth Day website below: