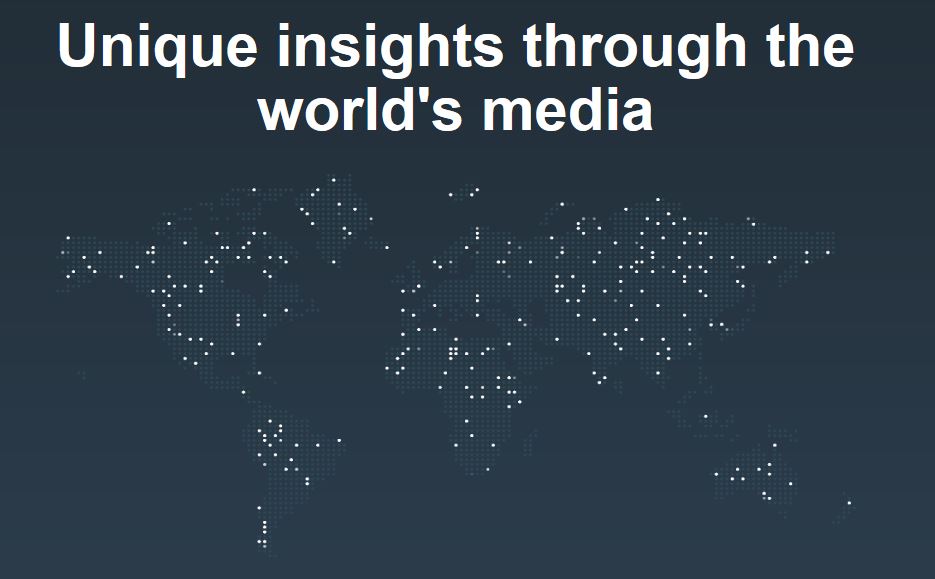 We've gone global with this month's trial resource, which is likely to prove of great interest to anyone with an interest in current affairs.
BBC Monitoring is a division of the BBC World Service Group that provides Open Source information services for governments, NGOs, analysts, academics, multinationals and international organisations. Many of BBCM's staff have strong academic backgrounds and its operations are based on round-the-clock monitoring of TV, radio, press, internet, news agency and social media sources.
BBCM analysts are located in the UK and worldwide and its main focus areas are geopolitics, terrorism and security-related issues, and the media & sociological impact of major world and regional events. BBCM has particular expertise in the Russian sphere, the Middle East, Iran, Central Asia and Africa, as well as opening a new office in Miami to increase the quality and quantity of coverage for Latin America. The BBC Monitoring portal contains c.4 million stories and 5,000 reports, an archive back to 1996, as well as up-to-date government lists and reference material.
To begin searching go to https://monitoring.bbc.co.uk/#/login
Click on the Login box
Click on 'Login via Academic Institution'
Click on 'Loughborough'
Login with your Loughborough University username and password (not Athens)
The trial will run until January 31st 2017 – please note that not all content is accessible to trial users.
We welcome feedback – good or bad – on this trial, please contact Steve Corn ( s.c.corn@lboro.ac.uk )with your comments.