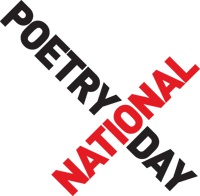 Today is National Poetry Day, and – appropriately for World Space Week – this year's theme is 'Stars'.
Such heavenly bodies have long been the inspiration for countless poems, most notably Jane Taylor's Twinkle Twinkle Little Star, first published in 1806. Today's celebration seeks to inspire a new generation of poets by encouraging a series of events across the country. For more information about how to participate, visit the National Poetry Day website here:
http://www.nationalpoetryday.co.uk/
If you're in need of a little inspiration – or simply looking for a little verse to break up your day – look no further than our extensive poetry collection here in the Library. We have poetic works from every age, from the classic works by Coleridge, Keats and Wordsworth to contemporary poets like Ted Hughes, Andrew Motion and Simon Armitage. Why not 'wander lonely as a cloud' down to the literature section on Level 2 and have a browse…?