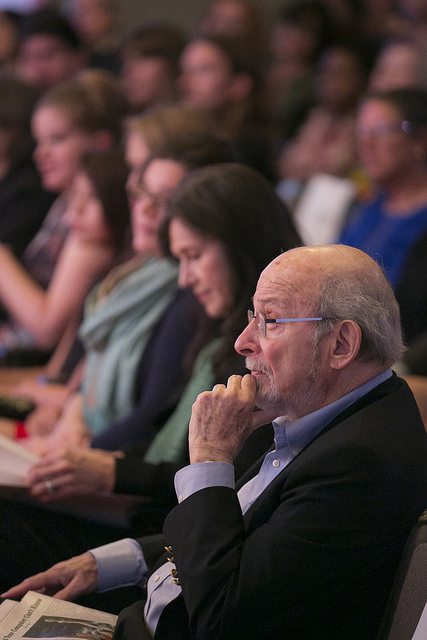 The award-winning American historical novelist E.L. Doctorow has died, aged 84.
Born in 1931, Edgar Lawrence Doctorow began his literary career as a script-reader for Columbia Pictures, and his first novel, Welcome to Hard Times, published in 1960, was inspired by the many western stories he had to read in this time.
He gained widespread critical acclaim for his fourth novel Ragtime, which won him the first of three US National Book Critics Circle Awards in 1975. Billy Bathgate (1989) and The March (2005) also received the award. In total Doctorow wrote ten novels, four of which were filmed. Ragtime was also successfully adapted as a stage musical in 1998.
We have copies of several of Doctorow's novels in our literature section on Level 2, including Ragtime, of which we also hold a copy of the 1981 Oscar-nominated cinema adaption among our DVD collection in the High Demand section.
You can also find out a lot more about his life and works by visiting Literature Online, our popular English & American literature database which covers over 300,000 works of poetry, prose and drama from the 8th to the 21st century.
E.L. Doctorow at the PEN American Centre Literary Awards 2014, courtesy of Beowulf Sheehan, reproduced under CC License from Flickr.