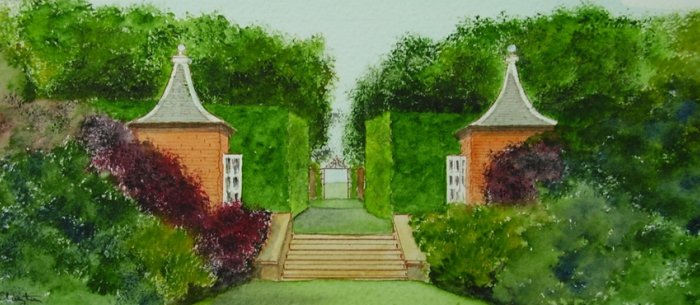 A new solo exhibition by water colourist Christopher Clayton open today at the Loughborough Town Hall's Sock Gallery.
In this collection of watercolour paintings and pen and ink drawings, Chris's aim is to depict the quintessential nature of rural Britain, including the splendour of our countryside, the vastness of our shorelines and the quirkiness of our towns and villages. The subtleties of our native flora and fauna and the human involvement with the environment are portrayed in simplistic, yet ethereal images.
The Sock Gallery is located within the foyer area at Loughborough Town Hall. It is open Mondays-Saturdays from 9am-5pm and when the venue is open for events and shows.  Entry to the Gallery is free of charge.