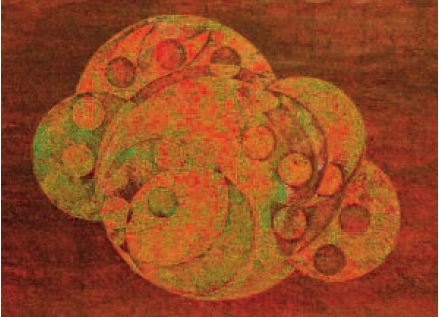 A new exhibition kicks off at the Sock Gallery in the Loughborough Town Hall on Saturday.
Stream… A Continuing Journey is an ongoing response to ideas about the flow of energy in any artistic process, and the work is informed by the vitality and exuberance of creative journeys. The exhibition will include both 2D and 3D work in a variety of media.
Socket is an East Midlands based art collective and its members, all alumni of the University of Nottingham Fine Art degree course, engage in a range of diverse artistic practices. Exhibiting artists include Bob Allen, Julia Carter, Barbara Clayton, Dorothy Dexter, Sue Greenaway, Tracey Kershaw, Paula McCann, Jane Pepper, Nicola Rae, Janet Turville and Helen Williams. The diverse practice of the group is reflected through painting, printmaking, installation, 3D work and digital media.
The artists will also be available to talk to about their work on the following days: Thursday 23rd January, Thursday 6th February and Thursday 27th February.
The exhibition runs until Saturday 1st March in the Sock Gallery within the Town Hall, and is open Mondays-Saturdays 9am to 5pm, and Sundays 11am-3pm. Entry is free.