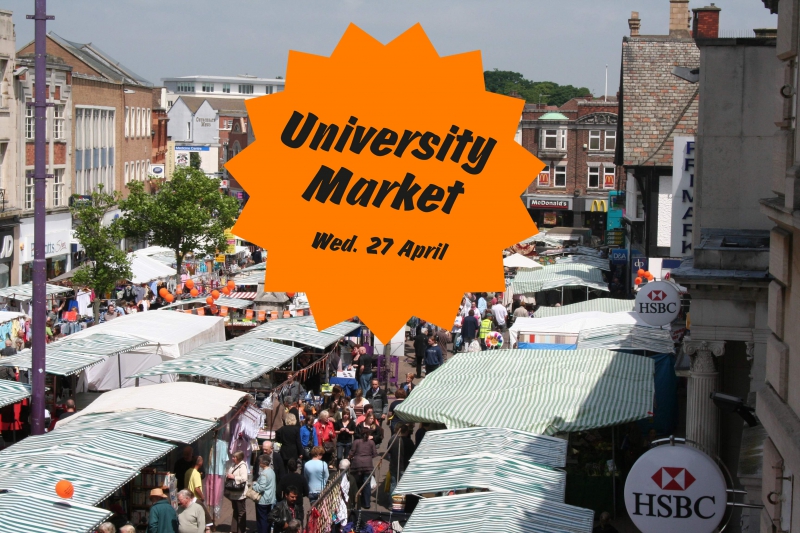 Loughborough Markets will host a special University Market on campus on Wednesday 27th April, inviting a group of independent traders to sell at the University. This event is part of Something & Son's Market Town commission Market Lectures, where the University and the market are trading places. The University Market will be followed by two days of Market Lectures in Loughborough's Market Square.
Something & Son have been playfully exploring the relationship between the two things that Loughborough is most famous for: the day-to-day activity of its markets and its University. These two elements from the town are usually quite separate and the design collective has created a unique installation which brings them together.
A symbolic structure will be constructed which functions as both a market stall and a small lecture theatre and will form the centrepiece of both market and lectures. This structure will be produced by a local welder and can be used as a place for the trade of goods as well as knowledge.
The market is hosted on the Hazelrigg lawn between 9am – 4pm. More information about the market traders can be found via the LU Arts website below: