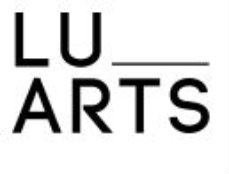 Following 2014's Talk Action programme, Radar has extended engagement with DARG (Discourse Analysis Research Group) with the production and presentation of a new work by Nicoline van Harskamp which continues her preoccupation investigating the global use of English by non-native speakers worldwide, and the imagining of the (aesthetic) properties of a future spoken global language.
Englishes is a series of video works by Nicoline van Harskamp,  that explore the widespread use and modification of the English language by its non-native speakers. The series depicts the development of the plurality of spoken English that displaces the perceived position of primacy occupied by dominant strains of the language. It addresses the political import of this linguistic development, and proposes a dissolution of English into "Englishes," co-opting it as a common and ever-growing linguistic resource, as well as a medium for artistic practices.
Nicoline van Harskamp has undertaken a series of 'language experiments' with art institutions and universities across Europe. In Loughborough, she worked with the Discourse and Rhetoric Group (DARG) and produced the video "Apologies and Compliments" that was first shown as part of a major exhibition at BAK in Utrecht, Netherlands (24 September – 20 November, 2016) and at the Center for Contemporary Creation Andalusia in Cordoba, Spain (19 December – 16 April 2017).
To complete her commission with Radar, Nicoline hosts a public event, Englishes – A Conversation on Friday 24th February 2017, 1 – 5pm at the LU Arts Project Space on the 1st Floor of the Edward Barnsley Building. In this event, Nicoline van Harskamp will present several videos from the series  and discuss them with the audience and invited guests.
The event is free, light refreshments will be served and booking is possible via the link below:
https://www.eventbrite.co.uk/e/englishes-a-conversation-tickets-30224997782