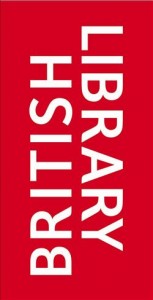 A unique new work of art by Turner Prize nominated artist Cornelia Parker is unveiled in the British Library today to accompany their Magna Carta: Law, Liberty & Legacy exhibition.
Fabricated by many hands, from prisoners and lawyers to artists and barons, Magna Carta (An Embroidery) replicates in stitch the entire Wikipedia article on the Great Charter as it appeared on the document's 799th anniversary in 2014. The Wikipedia article regularly attracts more than 150,000 page views each month and is constantly being amended by users of the website as the debate about Magna Carta and its legacy ebbs and flows.
One of Britain's most celebrated artists, Cornelia Parker works in a variety of media and is well known for her sculpture and installation in which she transforms ordinary objects into compelling works of art. Magna Carta (An Embroidery) has been commissioned by the Ruskin School of Art at the University of Oxford in partnership with the British Library and in association with the Embroiderers' Guild, Fine Cell Work, Hand & Lock and the Royal School of Needlework.
The work is displayed in the British Library entrance hall and is free to visit until 24th July. For further details visit the British Library website.