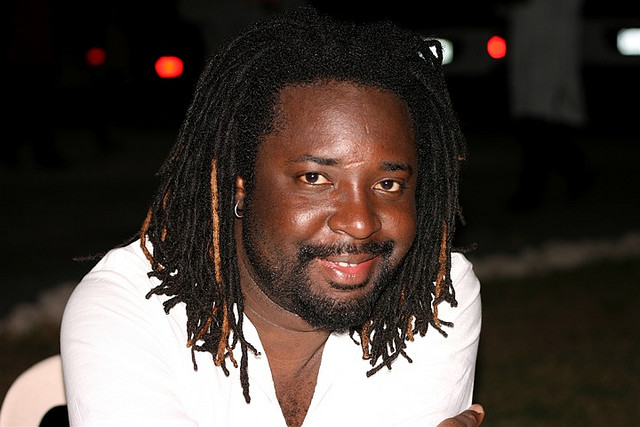 Congratulations to author Marlon James, who last night won this year's prestigious Man Booker Prize for his novel A Brief History of Seven Killings.
The 680-page novel spans three decades and is set in the murky world of the Jamaican underworld. Its primary storyline is based around the true story of an attempt on the life of the legendary Jamaican reggae star Bob Marley.
James is the first Jamaican novelist to win the £50,000 prize, which was controversially won last year by Australian author Richard Flanagan. We'll be getting a copy of A Brief History of Seven Killings for our stock shortly, but in the mean time you can find previous Booker Prize winners among our Leisure Reading stock upstairs on Level 4.
And if thriller novels are your thing, don't forget that we're holding our Student Book Club re-launch next Tuesday, which has a special crime fiction theme. Why not come along – deerstalkers and magnifying glasses not required!
Marlon James portrait by Georgia Popplewell, reproduced under CC License from Flickr.