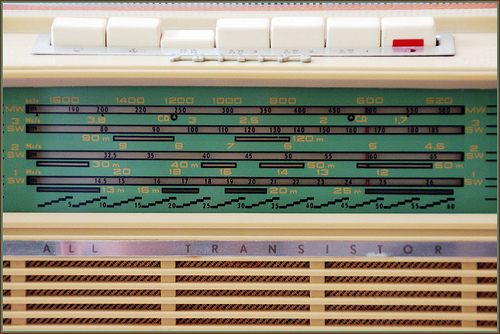 Today is the 90th anniversary of the BBC's first ever radio broadcast, and the occasion is being marked by a specially commissioned live simultaneous composition which will go out across the world at exactly the same time as the original broadcast.
Titled 2LO Calling in honour of the title of the transmitter that beamed that first broadcast, the 3-minute piece has been created by Damon Albarn, lead singer of the pop group Blur, and features a variety of different sounds, past and present, from the BBC Radio archives, including the celebrated time signal 'pips' that mark the arrival of an hour.
This will be followed by a range of special events and programmes across the network, as well as a new exhibition at the London Science Museum featuring historic items from the time, including a piece of the original 2LO transmitter.
The first broadcast, timed at 5.33PM on November 12th, 1922, was a news summary read by the Director of Programmes, Arthur Burrows, and included news of a train robbery, the sale of an antique Shakespeare folio, the condition of the London fog (!) and the latest billiard scores (!!).
If you want to find out more about the history of BBC radio, we have quite a range of books on the subject among our own collection, as well as a variety of audio CDs of shows and programmes from the BBC's substantial archives.
Radio image by holdit, reproduced under CC License from Flickr.