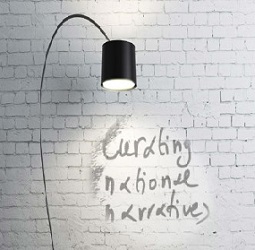 As part of the Politicized Practice Research Group Seminar Series, the School of the Arts, English & Drama will be staging Curating National Narratives in the new Radar ArtSpace next Wednesday 10th May.
This joint talk by Sofia Mali and Marina Maximova will explore the different ways that national narratives are reproduced and communicated through exhibitions. It will examine the curatorial processes taking place in different settings: European national museums and the Venice Biennale.
The event takes place between 12-2pm on Wednesday 10th May in the Radar ArtSpace in the Edward Barnsleu Building. Admission is free, but booking is required – to do so, email your interest to aed.research@lboro.ac.uk.