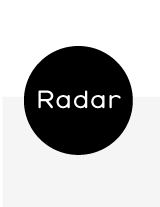 Join Dr Fred Dalmasso of the School of Arts, English & Drama next week for a lively discussion on the notion of 'syncopolitics'
Dr Dalmasso has coined the term syncopolitics in response to Catherine Clément's seminal book, Syncope – the Philosophy of Rapture, where she stresses that "syncope is spectacle, it shows off, exposes itself, smashes, breaks, interrupts the daily course of other people's lives, people at whom the raptus is aimed." Dr Dalmasso will look in particular at how the image of syncope and the syncope of the image might radically displace or dissolve the self and thus offer strategies of resistance against norms through renouncement or disappearance; a recess of the image that he considers as a sine qua non condition for thinking politics as what can only happen within a horlieu (an out-place or non-place) of representation: a syncopolitics that resonates with what Badiou calls inexist[a]nce.
The discussion will be taking place in the Radar ArtSpace in the Edward Barnsley Building on Wednesday 15th February between 2-3pm. Entrance is free but booking is required – please email aed.research@lboro.ac.uk if you would like to attend.