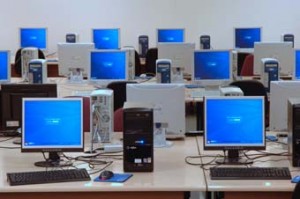 An ambitious project has just been launched by the British Library to collect and preserve everything that is published online in Britain.
The archive will cover 4.8 million websites encompassing books and academic journals as well as alternative sources of literature, news and comment including popular blogs, web forums and social media sites including Facebook and Twitter.
Six 'Legal Deposit Sites' led by the British Library and including the National Libraries of Scotland and Wales and the Bodleian Libraries in Oxford will be allowed to collect and store anything that is published online in the UK web domain. This archive will then be made available to future generations of social historians and researchers who will doubtless be looking to find some arcane meaning to our 'Google' age!
To start the ball rolling, the participating Libraries have come up with a list of what they deem to be the 100 most important and notable websites to archive – and they're keen to get the British public in on the act too! So if you'd like to suggest your nominations, or just browse the list they've come up with, visit the British Library site here:
http://www.bl.uk/100websites/index.html
Computers image by Jisc, reproduced under CC License from Flickr.