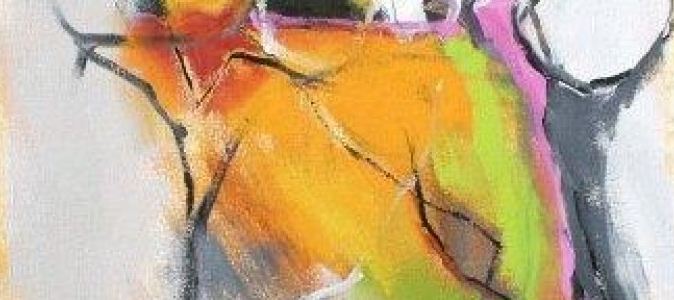 A colourful and intriguing exhibition of abstract prints on the theme of scenery & surroundings by a local artist has opened this month at the Loughborough Town Hall.
Catherine Headley is a member of Leicester Print Workshop where she produces collagraphs and dry point & carborundum prints.  Her inspiration is colour and the landscape; particularly that of Cornwall, where she has stayed and painted many times in a cottage on a cliff near Lands End. The imagery for these prints is often standing stones, rocks and grasses, all inspired by Cornwall.
The exhibition is being mounted in the Sock Gallery in the Town Hall until November 30th, 9AM-5.30PM Monday-Saturday, Sundays 11AM-3PM. Entry is free.
For further details visit the Town Hall's Sock Gallery site here.