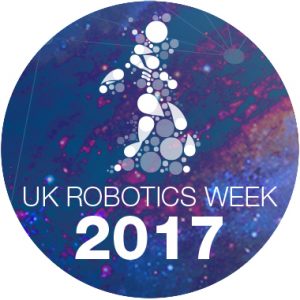 To mark UK Robotics Week next week the Cope Auditorium is opening its doors for an evening of cybernetic discussion under the banner Robots at the movies: The portrayal of robots and androids in contemporary films.
Automata, robots and androids have been a creation and fascination for humans over centuries. From Maria (Metropolis, 1927), R2D2 and C3PO (Star Wars, 1977), WALL-E (2008), The Terminators (1984, 1991, 2003) to Transformers (2007), they have been portrayed as our friends, adversaries, alien to almost human, invaders and enslavers or as our saviours and trusted companions.
These portrayals in the movies have reflected and perhaps influenced our opinion of them. Join us for an amusing evening reviewing our relationship with these technologies as reflected in their portrayal in the movie industry.
The discussion runs from 6pm – 7.30pm next Thursday (28th June) in the Cope and is brought to you by the Centre for Doctoral Training in Embedded Intelligence in support of the UK Robotics Week 2017. The event is free, but booking is necessary – visit the link below to do that.
https://www.eventbrite.co.uk/e/robots-at-the-movies-the-portrayal-of-robots-and-androids-in-contemporary-films-tickets-31961461592