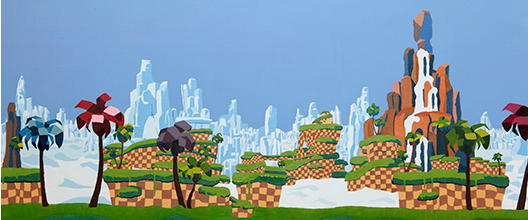 Every year the School of the Arts' Postgraduate Taught students produce unique pieces of modern and contemporary work, comprising Jewellery, Ceramics, Fine Art, Textiles, Graphic Communication and Illustration. This year's work will be on display in a special Degree Show next week.
The culmination of a year long artistic journey encompassing ethical and environmental concerns, the students' creations are enriched by their own visual cultures and imaginations, covering work by student artists from three continents.
The Degree Show is open to all and completely free to visit. It's taking place down in the Fine Arts Building at the School of the Arts, and is open 10am-5pm over the weekend of Friday 19th September – Sunday 21st September.