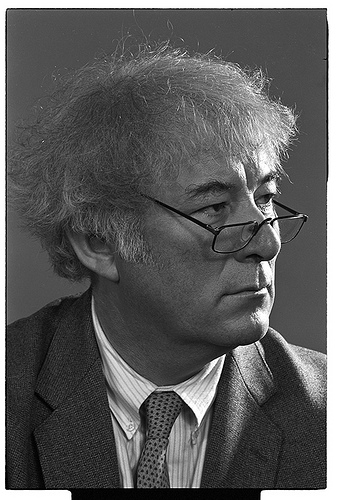 It was sadly announced today that the Nobel Prize winning Irish poet Seamus Heaney died today, aged 74.
Heaney was born near Toomebridge in Northern Ireland on April 13th 1939. After studying for an English degree at Queen's College Belfast he became a teacher and later a lecturer at Queen's.
His first poetry collection, Death of a Naturalist, was published in 1966, and by 1972 he had given up full-time academic work to concentrate on his writing, which spanned twelve collections of poetry over 44 years, culminating with Human Chain in 2010.
Among a host of international honours, Heaney was awarded the Nobel Prize for Literature in 1995 for producing "works of lyrical beauty and ethical depth, which exalt everyday miracles and the living past."
We have copies of many of Heaney's poetry collections as well as a a wide range of critical works examining his life and work. You can also find a wealth of information about him via our electronic journals and English databases searchable on our Library Catalogue Plus, most notably Literature Online (LION).
Seamus Heaney portrait from the Burns Library of Boston College, reproduced under CC License from Flickr.