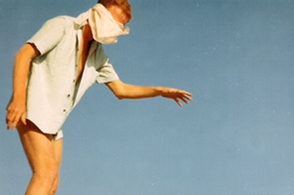 Award winning writer and theatre maker Michael Pinchbeck has created three devised performances inspired by the work of William Shakespeare, and he's bringing them to campus next Friday 1st November.
The performance comprises of The Beginning, an interpretation of A Midsummer Night's Dream, The Middle, a deconstruction of Hamlet, and The End, triggered by a stage direction from The Winter's Tale. All three acts are to be shown together for the first time as The Trilogy.
Fusing an experimental approach to Shakespeare's text with the company's personal stories about their first or last times onstage The Trilogy asks the audience to enter a world where a performance can be a rehearsal, text can be both script and set and they are always aware of where the fire exits are.
The show begins at 7.30PM in the Leonard Dixon Studio at the Martin Hall Theatre. Tickets for students cost £5. For further details, visit the Loughborough University Arts page here.