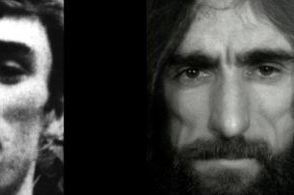 An innovative new exhibition utilising sound & image media begins this month in the LUA Project Space in the Edward Barnsley Building.
Featuring the painful yet beautiful imagery of Ian Breakwell's BC/AD (Before Cancer/After Diagnosis), his last major work charting his decline from lung cancer, and Tina Keane's funny, yet double-edged Clapping Songs, Slide-tape is a series of still projected images synchronised with a sound track.
This exhibition is part of a project which reappraises these works and features key works in the UK since the 1970s, and is open weekdays between 10AM-4PM from Monday 4th November until Friday 15th November.
The exhibition is also accompanied by a special Symposium which will examine the histories and context of artists' use of slide-tape forms and consider why significant works have been omitted from curatorial histories to date.  The Symposium will also look to explore and reappraise the potential of slide-tape as a medium for new narrative forms, and comprises of a day of keynote presentations, roundtable discussion and screenings, and will close with refreshments and introductory talk by Felicity Sparrow, partner of Ian Breakwell, prior to the screening of his BC/AD, along with Tina Keane's Clapping Songs.
This Symposium is taking place at the Design School on Wednesday 6th November, 10.30AM-5.30PM. Tickets to the event are £10, which includes lunch.
For further details, visit the Loughborough University Arts page here.