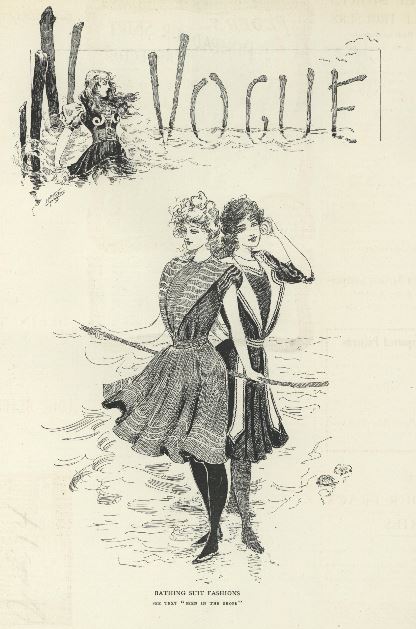 Interested in fashion, either for your studies or just in general? Then settle down and treat yourself to a browse through the archives of the world's foremost fashion magazine, Vogue.
The Vogue Archive contains the entire run of Vogue magazine (US edition), from the first issue in 1892 to the current month, reproduced in high-resolution color page images. Every page, advertisement, cover and fold-out has been included, with rich indexing enabling you to find images by garment type, designer and brand names. The Vogue Archive preserves the work of the world's greatest fashion designers, stylists and photographers and is a unique record of American and international fashion, culture and society from the dawn of the modern era to the present day.
In addition to the editorial content, all covers, advertisements and pictorial features have been captured as separate documents to allow for searching and discovery. For advertisements, the featured company and brand names have been assigned to the document records, and all image captions are captured to a high accuracy, allowing accurate retrieval of photographs and illustrations. Contributor names that appear in image credits, such as photographers, stylists and illustrators, are also indexed.
You can also limit your search by journal editor, and specialist indexing of full-page images from photo features. There are separate designated fields for Fashion Items, Trends, Colour and Prints.
The Vogue Archive is available through Library Catalogue Plus and seperately via Proquest here.