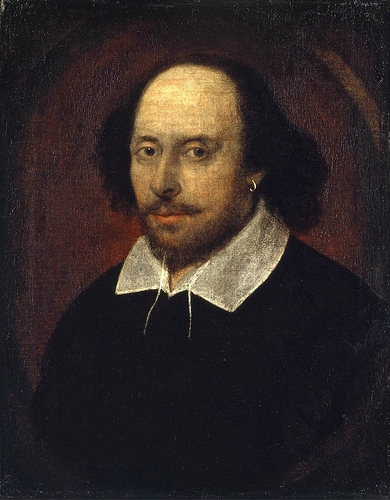 To mark the 400th anniversary of the death of William Shakespeare two brand new electronic resources have been launched by the BBC and Oxford University Press.
The BBC Shakespeare Archive Resource contains a wealth of Shakespeare material, including all of his plays, poems and sonnets, documentaries, interviews and over a thousand stills of classic Shakespeare productions, as well as entertainment programmes referencing Shakespeare.
Oxford University Press's Illuminating Shakespeare provides access to Shakespeare resources from the wealth of material published by OUP and explores a new theme every month with specially commissioned videos, articles, and interactive content.
Don't forget as well that the British Library last week launched their own anniversary exhibition, Shakespeare in Ten Acts.
William Shakespeare portrait copyright Books18, reproduced under CC License from Flickr.