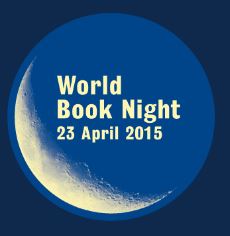 Today marks World Book Night, the annual celebration of books and reading. And if you're wondering why the Library isn't marking the occasion… well, we are, but we've simply decided to postpone the event until next week, once term has started and everyone is back to help us celebrate it!
So you are hereby formally invited to join us in the Library foyer on Thursday 30th April between 12.30 and 2.30pm. Drop by and pick up a free novel, take a look at our Leisure Reading display and, most important of all, sample our delicious refreshments! It will be first come, first served, so get here early!
World Book Night is run by the Reading Agency, a national charity that inspires people to become confident and enthusiastic readers to help give them an equal chance in life. Every 23rd April volunteers give out hundreds of thousands of books in their communities to share their love of reading with people who don't read regularly or own books. The Library is always proud to participate in the event, as previous blog entries show!