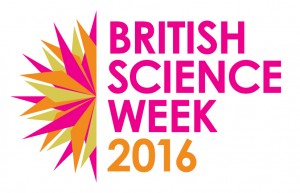 This weekend sees the start of British Science Week, a UK-wide programme of events and activities, aimed at people of all ages, celebrating science, technology, engineering and maths.
The University is marking the occasion with a special community day on campus tomorrow (12th March) beginning at 1pm, including stands and activities run by a number of academics from across our Science, Technology, Engineering and Maths  departments. These will be supported by a number of sessions from local schools as well as various 'science busking' demonstrations. The day is free to attend and designed to cater for all ages, with a wide variety of hands on activities and demonstrations throughout the day to ensure a fun but engaging environment for the whole family.
Over the coming week we'll be highlighting some of the science resources that are available to you from the Library – be sure to look out for them.