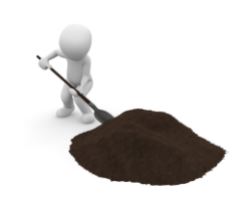 If you're studying in the fields of Geography and Civil Engineering, you'll be certain of finding Geology Digimap extremely useful!
Geology Digimap – http://digimap.edina.ac.uk/ – can provide UK geology maps showing areas with indications of flooding, maps of soil texture, rock units, maximum and minimum permeability, soil strengths – from the very strong to the very weak – vital for physical geography, building and civil engineering.
Geology Digimap can also show what is below superficial and artificial deposits, underneath landscaped ground, the location of faults, fossil horizons, mineral veins and landforms.
Geological photos are available and you can draw on maps and annotate them, use software such as GIS or CAD, as well as save and export maps.
How to register for free –  login to Digimap using your Athens username and Password.   Complete the online registration and click on submit.  An email will be sent to the email address you entered in the Enter Details screen containing a link to activate your account. The link will remain valid for 24 hours.
Why not take a look at the databases stablemates while you're at it? Marine Digimap and Historical Digimap are also available at http://digimap.edina.ac.uk/
You also can find Digimap from the link in the Geography subject guide http://www.lboro.ac.uk/services/library/subjectguides/geography/  and from the Select Databases tab in Library Catalogue Plus http://lcp.lboro.ac.uk/
Or just ask your Academic Librarian – http://www.lboro.ac.uk/services/library/contact/academiclibrarians – for more information.