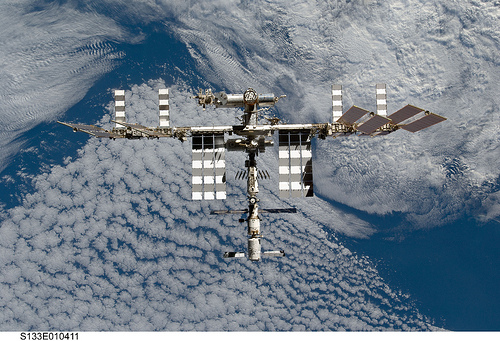 Today marks the 50th anniversary of the foundation of the European Space Agency (ESA).
Established through an agreement between the various Western European states on June 14th 1962, the ESA initially began life as two seperate organisations, ELDO (European Launch Development Organisation), which tackled the thorny issue launching men and materials into space, and ESRO (European Space Research Organisation), which, as its title suggests, carried out space research. It wasn't until 1975 that the two organisations were merged to form what is now the ESA.
Although European space exploration has remained very much in the shadow of the more illustrious (and better funded) United States and Russian space programmes, the ESA has achieved many notable successes, including the Ariane commercial launch vehicle, and has since gone on to form partnerships and collaborations with both NASA and the Russian Federal Space Agency on a variety of projects.
Indeed, the first ESA astronaut into space was the German Ulf Merbold in 1983, who was part of a NASA mission to help set up the ESA designed Spacelab laboratory which would be re-used to good effect during 22 Space Shuttle missions between '83 and 1998.
The Library has a current subscription to the ESA Bulletin, in addition to a wealth of information about astronautics and space flight technology among our hard-copy and electronic resource aero-auto engineering collections. Plus you can find out a lot more about the ESA and its history from its web site here:
http://www.esa.int/esaCP/index.html
Image shows the International Space Station, courtesy of NASA, reproduced under CC License from Flickr.