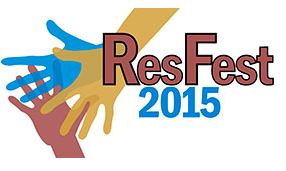 The School of Civil & Building Engineering will be holding their first ever research festival next week, Tuesday January 20th (9.30am-4pm). 
The activities of ResFest will support you in thinking about your research skills, looking for research funding, creating research impact and engaging with the public. A range of academics will share their knowledge and best practice with you, and you will have great opportunities for networking and learning about other research in a fun and informal manner.
Showing-case your research and learn about what we do: exhibitions and tours
Best practice workshops: public engagement and research impact
Research funding: workshops and interactive sessions
How to do research: hands-on sessions
Social media help desk
Games, competitions and networking.
All events are free to attend, but the School is expecting high demand and an advanced online registration is required.
Please register here for the main event:
https://www.eventbrite.co.uk/e/cbe-research-festival-2014-tickets-14504049001
Please register here for specific sessions:
https://www.eventbrite.co.uk/e/cbe-research-festival-session-bookings-tickets-14524106995
All sessions are free, subject to availability.