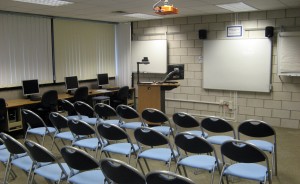 The Library's next Database in Focus session takes place on Wednesday 30th March from 10AM until 11.30AM in Library Training Room 1, and the resource under scrutiny will be the University's Institutional Repository.
Loughborough University's Institutional Repository is a digital collection of Loughborough's research. The material in the collection is in many forms: published articles, pre-prints, book chapters, theses, or even audiovisual material. The materials are centrally stored and preserved and the repository is a 'shop-window' for the university's intellectual output.
This course will provide participants with in-depth knowledge of the database, including how they can submit their own published work to it and find published work of colleagues.
To book to attend this session:
Staff – either through Staff Development's booking system, or turn up on the day.
Students – no need to book, just turn up on the day.
See you there!